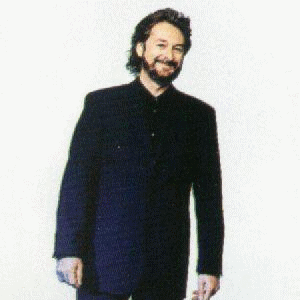 Wish List
Hello friends and Supertramp fans !!!

Due to the fact that the next "One More for the Road" tour will be probably Supertramp's last one, I decided to send straight to Rick some of the fans' most wanted songs.

I know it's not an easy work to select just a few favourites, but when I write mine I will try to think about those songs that would make a perfect concert, although I know that no matter which songs Rick decides to include, the concert will surely be PERFECT !

I also know that everyday my own list changes, but if you want to join me in this new project, please think twice before sending me your "wish list" because I don't want to print a lot of lists for just one person (remember Rick is not an Internet user, so I will send him a paper copy with all the entries).

About the list, well, during the last tours, Supertramp used to play something between 18 and 22 songs each night (a two hours and some minutes' concert).
Considering the fact that they will play some songs from the new album (let's add 5 or 6 new ones), we will have to "vote" for other 16.

But let's keep our feet on the ground, there are some wonderful songs that Rick will always play on concerts (From Now On, Goodbye Stranger, Bloody Well Right, Crime of the Century, etc) but there are other ones that he'll probably never play live (My Kind of Lady, Bonnie, C'est What ?, etc).
Please, respect the example below (a funny example, I know)...

Inform your name, e-mail address,city/country, where (if) you plan to attend the tour, your "wish list" with EXACTLY 16 songs (I won't print wish lists with neither less nor more than 16 songs. It's a rule, ok ?) and, if you want, a brief message to our Rick.

But let me warn you: this wish list will be available for a short period of time, because I want to send it to Rick some months before the beggining of the concerts.

So, let's wait for "One More for the Road" tour...

Love to you all,

Walter Russo


Name

: Jimmy Cream
e-mail address

: jimmy@lunatic.com
City

/Country: Swindon/England
I plan to attend a Supertramp concert at

: Rudy's Asylum
Wish List

(exactly 16 songs numbered from one to one):
Words Unspoken
Times Have Changed
Summer Romance
Asylum
You Started Laughing
Just a Normal Day
Poor Boy
Loverboy
Downstream
Gone Hollywood
Just Another Nervous Wreck
Casual Conversations
Waiting So Long
Brother Where You Bound
No Inbetween
An Awful Thing To Waste
Message to Rick

(up to 10 lines):








Wish List Results. Check it out !!!



Wish List Results
Read other fans' List