What's New
ROGER'S SOUTH AMERICAN TOUR - 2012
APRIL/10: Teatro Agora CCE, Quito, Ecuador
APRIL/12: Maria Angola Convention Center, Lima, Peru
APRIL/14: Movistar Arena, Santiago, Chile
APRIL/17: Orfeo Superdomo, Cordoba, Argentina
APRIL/18: Teatro Metropolitano, Rosario, Argentina
APRIL/19: Buenos Aires, Argentina
APRIL/20: Stadium Arena Maipu, Mendoza, Argentina
APRIL/22: Teatro Bourbon, Porto Alegre, Brazil
APRIL/24: Teatro Positivo, Curitiba, Brazil
APRIL/26: Via Funchal, São Paulo, Brazil
APRIL/27: Chevrolet Hall, Belo Horizonte, Brazil
APRIL/29: Auditório do Centro de Convenções, Brasilia, Brazil
APRIL/30: Vivo Rio, Rio de Janeiro, Brazil
MAY/03: Teatro UFPE, Recife, Brazil
MAY/04: Siará Hall, Fortaleza, Brazil
MAY/05: Expo America Hall, Campinas, Brazil

ROGER'S SOUTH AMERICAN TOUR - 2010
MAY/11: Buenos Aires - Argentina - Gran Rex Theater
MAY/13: Porto Alegre - Brasil - Pepsi On Stage
MAY/14: São Paulo - Brasil - Via Funchal
MAY/15: Belo Horizonte - Brasil - Chevrolet Hall
MAY/20: Caracas - Venezuela - Anfiteatro Sambil
MAY/21: Valencia - Venezuela - Hotel Intercontinental
Read about the brazilian cities/venues and some messages from Roger here
You can also read more about Roger's 2010 South American Tour at SUPERTRAMP & ROGER HODGSON BRAZILIAN FANS community at orkut... join us:
http://www.orkut.com.br/Main?cmm=1093567#Community?cmm=1093567

Roger's South American Tour – 2009

Feb/12 : Quito – Ecuador
Feb/17: Caracas – Venezuela
Feb/18: Lima – Peru
Feb/22: Buenos Aires – Argentina
Feb/25: Vina del Mar – Chile
Aug/2008:
EXTRA ! - NEWS FROM ROGER HODGSON:
"Roger Hodgson will be playing two concerts in Brazil – september 2008!!!"
Roger Hodgson will play one concert at "São Paulo Moto Festival" ( www.spmf.com.br ) and probably another one in Rio de Janeiro or Brasília !

Aug/2008:

For all SUPERTRAMP & ROGER HODGSON FANS... Join us at ORKUT… Our communities have more than 1,400 fans and the topics are always very interesting !
Here´s the link (you have to be an ORKUT member!):
http://www.orkut.com.br/Main#Community.aspx?cmm=1093567


Apr 28/2002:

EXTRA! EXTRA! EXTRA! NEWS FROM SPAIN!
Walter called today from Barcelona to say that Sir. John Helliwell is now a grandfather! John declared, 30 minutes before the show, that his son Charles called from New Zealand to announce that he just a had a baby boy. John was very much applauded by more than 15000 people!

As the spanish fans said: ¡ Enhorabuena, "abuelo"!
Apr 27/2002:
Brazilian fans now can buy the album "Slow Motion" on Submarino Virtual Store. Click here to see the product details and buy the CD.

Apr 23/2002:
Today I'm going to Spain to attend the concerts in Malaga, Granada, Madrid and Barcelona. Be home next week!

Apr 18/2002:

... AND THE TOUR HAS BEGUN...

Some minutes ago my dear friends Jose Antonio and Jordi called me again using their celular phones (after calling me a lot of times during the whole concert) to talk about the first concert... in Benidorm - Spain.
They were really very excited !!!

They said that the concert was really TERRIFIC !!! And with some wonderful surprises. They said that one of the highlights was GIVE A LITTLE BIT... And you will say... with Mark Hart ???

Nonono... with Jesse Siebenberg...

They just said that Jesse played the accoustic guitar and sang the song very very well !

Click here to see the setlist...


Apr 07/2002:
Wanna ask the band a question? I'll choose some of the fans' questions and try to interview them in Spain to record some of the answers. Click on the caricature below to send your question.




Apr 03/2002:
Happy birthday to us! Happy birthday to us! Happy birthday, dear Carl Verheyen and me! Happy birthday to us !

Mar 24/2002:
Today is Dougie's birthday ! Hope our dear bass player has a wonderful day with his family and friends. Happy 51 !

Click on the disc and read the official press release of Supertramp's first DVD "The Story So Far..."





Mar 21/2002:
Our dear and beloved Roger is now 52. Happy birthday from all your fans! We love you and miss you very much!

Mar 17/2002:
I'm creating the new link "INTERVIEWS". You can go there and check a very interesting audio interview with Rick, John and Mark during the release of "It Was The Best Of Times".

Mar 16/2002:
Now it is confirmed that I'm going to Spain to attend four concerts between April 25th and April 28th.

I'm also going to Europe in July for the German and British concerts.

Mar 03/2002:
Last tuesday (february 26th) I received my copy of the new album SLOW MOTION. It's simply fantastic !!! In my opinion the best Supertramp album since Roger left and one of the best of their whole career ! I'm writing the press-release for EMI Brasil, and in a few days you will be able to read both press-release and my review ! Just wait !

Feb 24/2002:
Message from Mr. John Helliwell. John spent his birthday (Feb 15th) in New Zealand, where his son Charles got married. Our beloved John sent an e-mail thanking us for our birthday messages to him. Read it here.

Feb 23/2002:
EMI Brazil annouced the release (only for radios) of the first single from the new album "Slow Motion". They also informed that the CD will be released simultaneously in Brazil and in Europe (March, 25th).

Feb 22/2002:
End of suspense: The DVD "THE STORY SO FAR..." will be released next march in the USA

. You can order it through CdNow. You can also read what they wrote about the DVD.

Feb 19/2002:
"SLOW MOTION" cover is now available !!!




Feb 15/2002:
Happy Birthday John! Your fans hope to be wishing you congratulations for decades! You can read some of your birthday messages here.

Jan 27/2002:
Check the track list of the new album "Slow Motion".

Jan 26/2002:
WISH LIST RESULTS. The final results of the wish list are now available. You can see the 16 most voted songs and all the statistics.

Jan 25/2002:
EXTRA, EXTRA !!! The new Supertramp album "SLOW MOTION" will be released March, 25th. Rick and John announced the name of the new album during a press conference yesterday in Madrid.

Listen to the single "Slow Motion".

Jan 14/2002:
BIRTHDAY MESSAGE. Next February 15th, Sir John Helliwell will turn 57. Wanna send him a message ?

Dec 24/2001:
Merry Christmas to you all ! Carl, Bob, John, Mark, Cliff and Jesse sent holiday messages. Hope you like them !

Dec 20/2001:
WISH LIST. Wanna join us in this new project ? Just click on Rick's animation and tell him your wish list for the "One More for The Road" tour!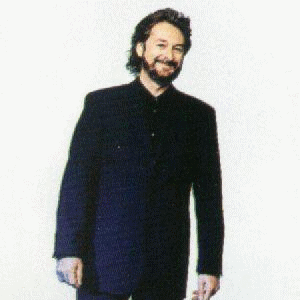 Dec 19/2001:
"Sir" John Helliwell sent a very beautiful Christmas Card.

Nov 25/2001:
Have you got Mark's new album "Nada Sonata" ??? If you buy it (you have to !!!), PLEASE, pay a special attention to songs like: "Something To Take My Mind Off of You", "I've Got A Girl", "To Paris", "Many Roads" (FANTASTIC !!!), "Time Bomb Man", "Nada Sonata" (FANTASTIC !!! - Very good for radios !!!) and "Lullaby for Channing" (A beautiful song... full of feelings... very touching !!!). You can order it direct through PSB Records.

Carl Verheyen is releasing "Solo Guitar Improvisations" . I don't have it yet, but his other albums are really very good. You can order the new cd and his older ones just clicking here.

Nov 18/2001:
No more rumours: Supertramp new album is confirmed now. It will be released in march/april 2002. The new (and maybe last) tour will have a very interesting name: "One More for the Road".